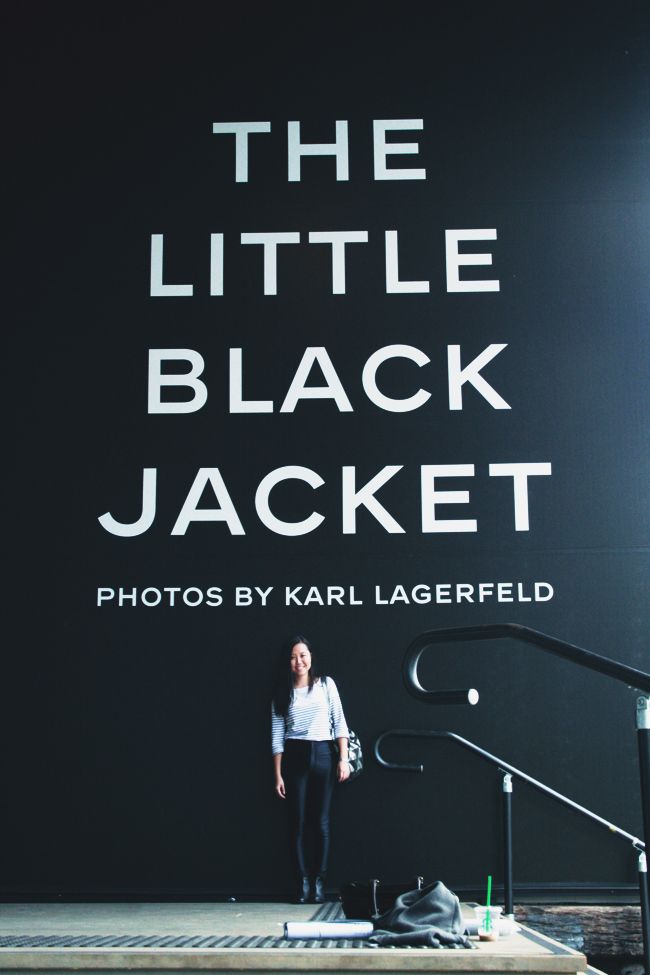 I'm wearing a David Lawrence top, American Apparel Disco Pants, Topshop Chelsea Boots and a Vintage bag.
Life's been a one whirlwind of a roller coaster lately, so I took a breather and went to see the Little Black Jacket exhibition today with my lovely friend Karina - and needless to say, it's pretty amazing. The location itself was perfect for the exhibition and we most definitely underestimated the amount of people that were part of this project - including the likes of Alexander Wang, Yoko Ono and Alexa Chung.
The best moment was taking home posters, where I really can't stop loving Astrid Berges-Frisbey and Elle Fannings' photo. But there are so many more amazing images (see above images sourced from Google). The exhibition will be on it's last day in Sydney tomorrow and moving to Paris next. Definetely worth spending your free day there!