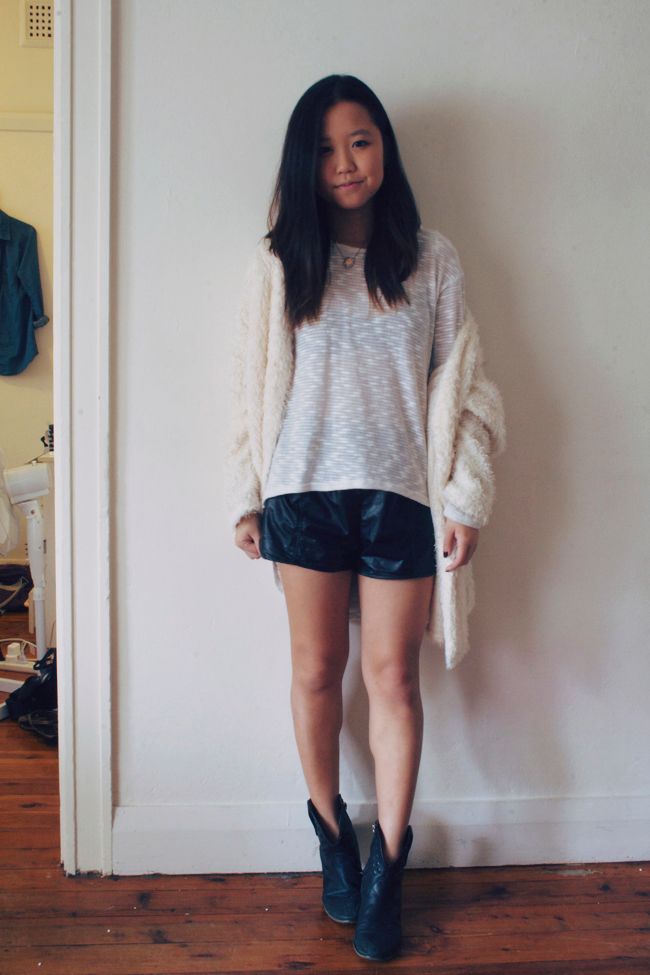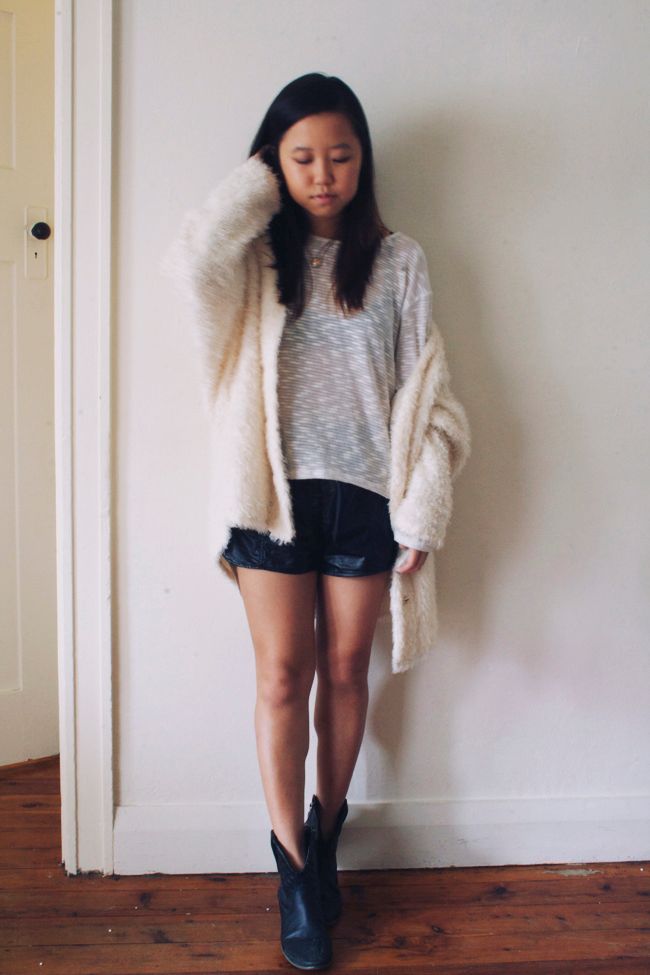 Miss Shop long-sleeve top, Paint It Red shorts, Vintage faux fur coatigan, Mum's necklace and old Orbit boots
Mid-semester break is onnnnn like the break of dawn! I am spending quality time napping away, shopping for my next holiday travels and catching up on what MBFWA was (Christopher Esber killed it, and so did those shoes at Alex Perry).
Spotify has also been a recent obsession - with special mention to the Triple J playlist that has got me hooked on New Zealand goddess
Lorde
, as well as the acoustic version of
Get Low
that will change your perspective on that song forever!
This outfit is me in a nutshell at the moment. Slouchy, comfortable and in serious love with black and white more than ever...