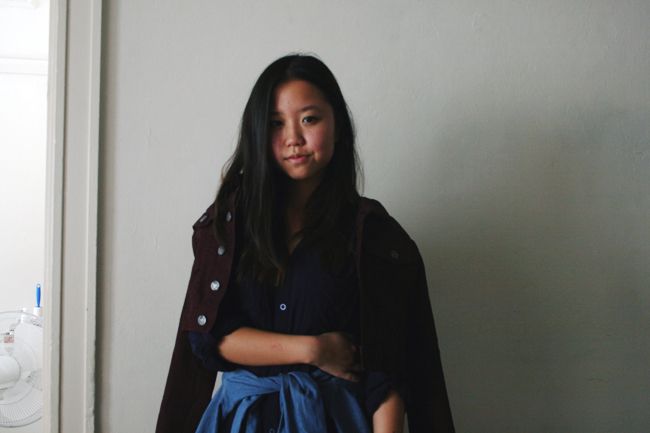 Ziggy denim crop jacket, Dotti button up shirt, Topshop denim button up shirt, Insight denim shorts (worn under shirt)
So it seems like I've jumped on the whole button bandwagon. It started off with one white shirt...turned into two - and now I'm left with an accumulation of shirts/jackets/jeans/shorts of all sorts of button varieties. Very effective for a worn out uni student running back and forth from school to work in a rush. Mid-semester break please hurry!
Oh, and shoes would be nice too.