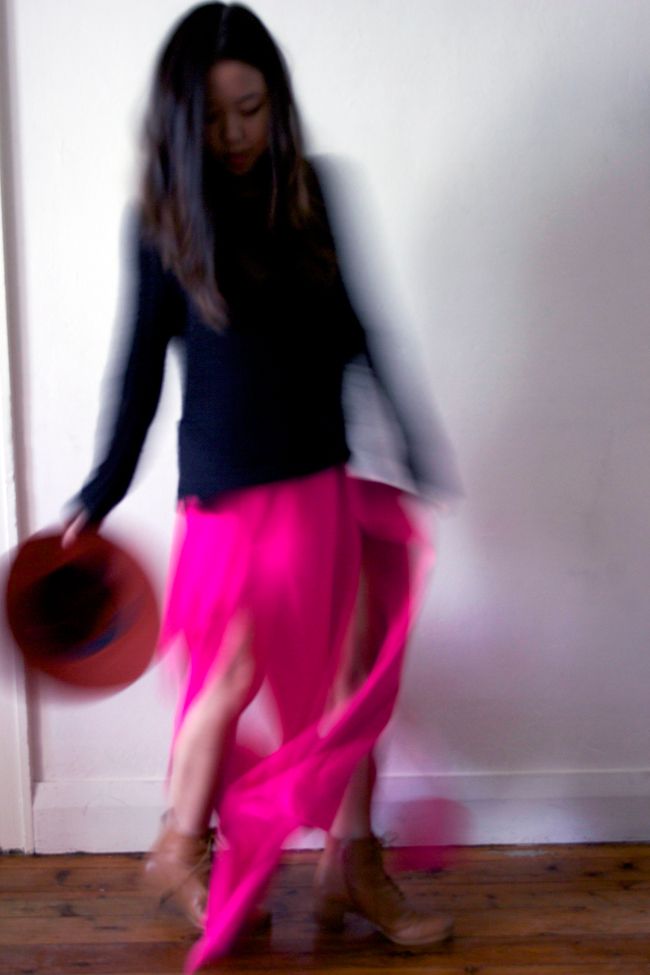 Miss Shop knit, Cameo split skirt, Vintage lace-up boots, Sportsgirl Hat, Le Spec sunglasses
Phew! First semester is finally over, and it was one hell of a ride. Think of what you would expect from a Styling course, and think again. Looking back, my skills in almost everything design related have levelled up. From figuring out Adobe Illustrator, sitting in my first Life Drawing class, feeling the pinch from printing out what seems like endless A3 portfolios, working with 3mm cheap and inflexible Plywood, staying up 'till 5am to fix a broken assignment, to crimping 30 empty glass bottles with lab staff raising their eyebrows at you.
All that aside, I am ready to spend the next six weeks remembering how 'bored' and 'relaxed' feel again. So I to you introduce my party skirt for Winter, full of splits and brightly coloured hot (in-your-face) pink, because I am sick of wearing pants and jeans on rotation. It's got great movement for spinning around endlessly and occasionally showing some leg. But I'll be taking these to the Sunday markets.